KitchenSMART is an independent, local, family run business specialising in:
New Kitchen Design & Installation
Of Schüller Kitchens
and
Bespoke Kitchen Makeovers.
We are very proud to be the only Which? Endorsed kitchen company in the area. For you this mean you can trust us to deliver on our promise. With friendly and approachable staff we aim to offer a high level of service tailored to our customer's needs. For a high quality, professional service, and great value kitchens in Milton Keynes there really is no need to look elsewhere.
Along with supplying kitchens in Milton Keynes we also cover the surrounding towns and villages of Bedford, Northampton, Leighton Buzzard, Buckingham and Olney.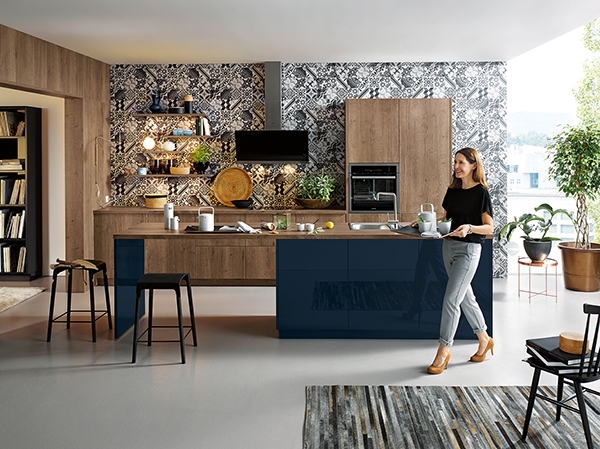 At KitchenSMART we focus on kitchen design and excellent customer service. We help you find the right kitchen design and style solution for you and your home For new kitchens, these are made to order, i.e. not flat packed or 'off the shelf' by our supplier, Schüller in Germany.
On the other hand, If you are happy with your current kitchen layout and your existing cabinets are in good enough condition but you are looking for a new updated look, a made-to-measure Kitchen Makeover may be the solution you have been looking for. A kitchen makeover will provide you with a completely new look with a choice from the latest designs and colours along with new worktops, sinks and taps and appliances. A kitchen makeover is also a quick way to tidy up the kitchen and can be very cost effective.
Friendly and easy to deal with, offering a superb level of service tailored to your needs, the place to go to for kitchens in Milton Keynes
We focus on choice, and have built a wide range of offers to meet the needs of customers with a greater number of design options. We help find the right kitchen design and style solution for you and your home.

Talk to Us
Give us a call or fill out our contact form so we can call you for a chat.

Visit Us
Pop down to our showroom to ensure you like our products as much as we do

Home Consultation
We visit you in your home to create a brief for the project and measure your kitchen space

Design Presentation
Once the kitchen design and quotation is complete you come back to the showroom so we can present it and spend some time with you to ensure you understand everything

Personalisation
If you are happy with the design and quotation we will then move on to the stage of refining the design and quote to make sure it is perfect for you.

Confirmation
Once we have agreed the design and quote we go through a process of confirming everything to ensure everyone understands exactly what is being ordered.

Leave it to us
We go to work producing the orders for your kitchen, preparing your programme of works and booking the relevant trades

Project Completion
Once the project is delivered we will quality check the work to ensure it meets our high standards before we close down the contract with you.
New Kitchens
In the first instance, we recommend a visit to the showroom to meet us and look at the Schüller kitchens that we have on display. The next step would be that we arrange for a consultation appointment at your home to further discuss your requirements and draw up a brief for the project.
Next, we will take all the necessary measurements in order to generate the design. Once the design is ready we will invite you back to the showroom so that we can present the quotation and design. It is important that you know that we do not believe in 'hard selling', and the aim of the appointment is for you to come to us so we can explain our thought process and the kitchen layout in more detail.
You will then take the design away with you and all we ask in return for this free consultation is, that once you have had time to think about the proposal, you let us know if it is something you would like to move forward with or not.

Once you have made the decision that we are the kitchen designer and supplier of your choice, we will be more than happy to incorporate any changes that you may require to the design until we have come up with the kitchen design which is perfect for you. Modesty aside, we have an excellent product and we know we can design kitchens in many different styles – kitchen design is after all what we do.
The next stage of the process, once you have agreed that the design is just right, is for us to draw up the final quotation and contract for your signature and provide you with a fixed date for the installation of your kitchen. Once we have received the deposit, you will receive a programme of works which will outline what will be happening and when so that you can plan your lives accordingly. It is important for you to also know that you will have a Project Manager throughout the process of installation to ensure the project is completed to specification and to your complete satisfaction.
Kitchen Makeover
If it is a Kitchen Makeover that you are interested in we suggest that you call our office on 01908 806317 and book a free, no obligation quotation over the phone. In most instances, we can provide a written quotation on the day of the home visit. Again, as we have said above, there is never a hard sell, so you can feel relaxed that you will speak to a friendly face and get some excellent free advice too, oh and the price you were looking for! More precisely, we will have a chat about your requirements, give some advice and make suggestions where applicable and then carry out a quick survey so we can do the number crunching. A home visit usually takes between 1 and 2 hours depending upon the complexity of the proposed work.

In Summary
We understand that new kitchens are a big decision, and there is never any rush, and certainly no pressure from us.
We value happy customers and will follow along at a whichever pace is comfortable for you.
Whether you decide to invest in a new or remodelled kitchen with kitchenSMART you can be confident that you will receive a quality service from us from your first point of contact with our office and kitchen showroom in Milton Keynes through to the design brief, installation and completion.