Kitchen Worktops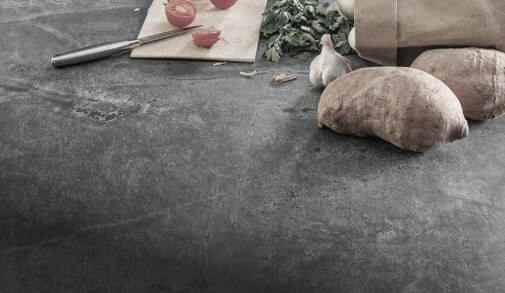 There are many different types of worktops available and we can guide you through the choice of surface for your new kitchen. We have a wide selection at our kitchen showroom in Milton Keynes. Why not book in to come and have a look?
Budget plays an important part in any kitchen project, and it is good to know that quartz, granite or acrylic worktop surfaces are comparable in cost at the high end. Laminates, on the other hand, are much cheaper to buy. This decision can have a major impact on the overall cost of the kitchen project.
It is often the case that the best type of worktop for your kitchen may not be decided until the initial design is complete, as many factors influence the choice from one type over another. Knowing this, it is not an area we would say you need to decide upon or worry too much about at an early stage (unless of course, you have your heart set on a type!) and it is good to keep an open mind.
At KitchenSMART we recommend the following worktop options:
How can we help you?
We love speaking to customers so please get in touch by completing the form here, pop in to see us at the kitchen showroom in Milton Keynes, or call us.
"*" indicates required fields